The Church of San Pietro in Albe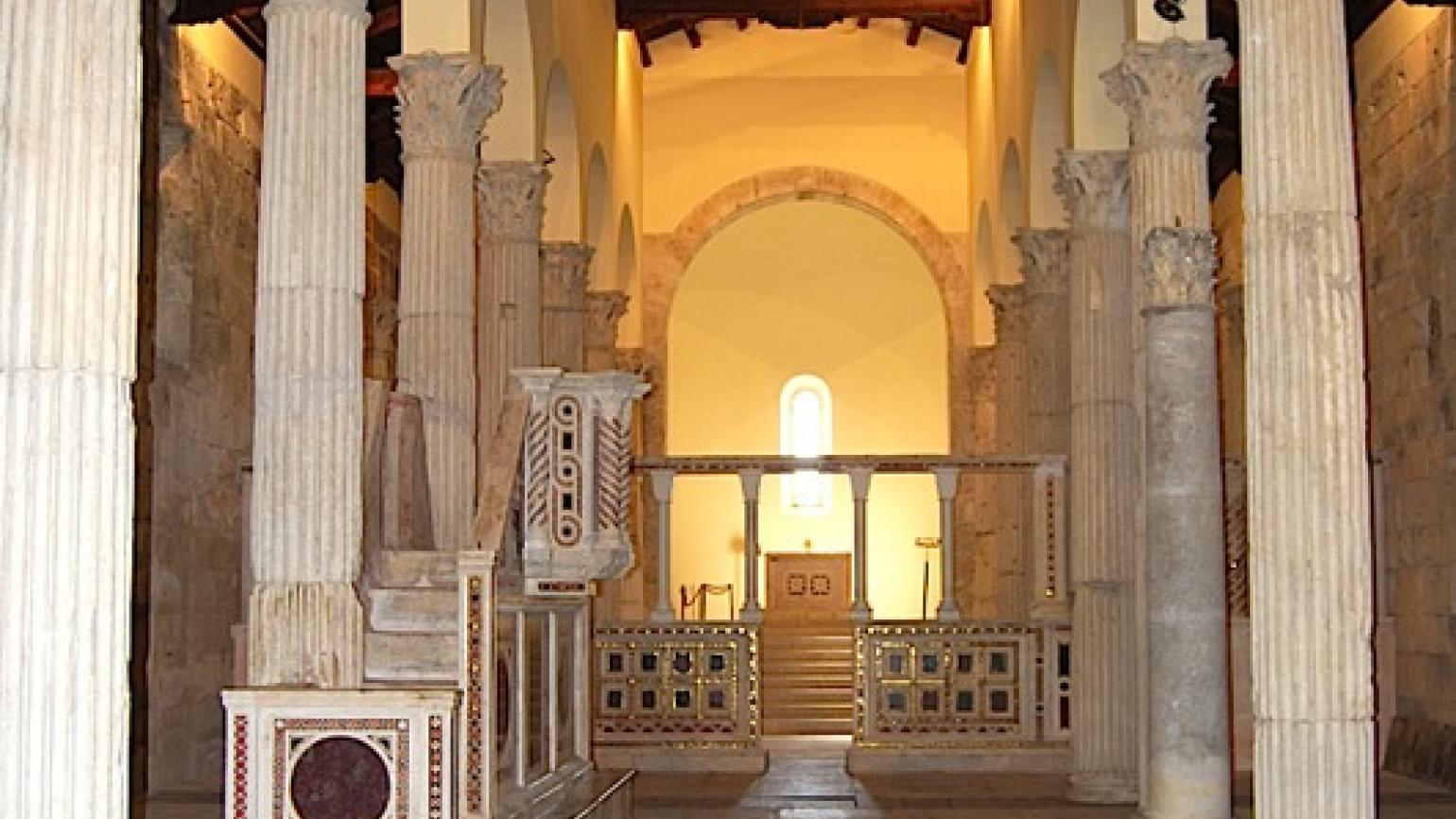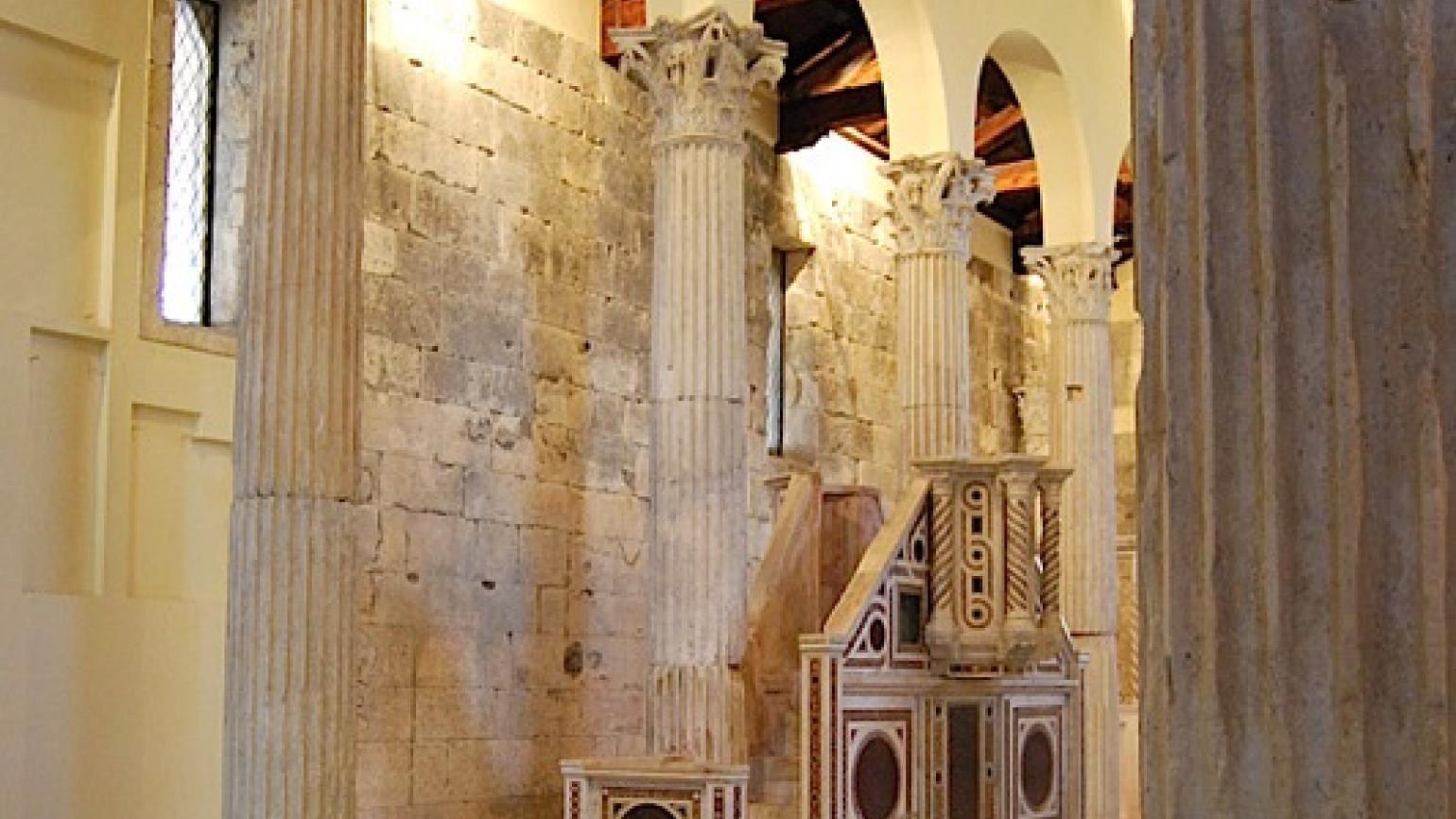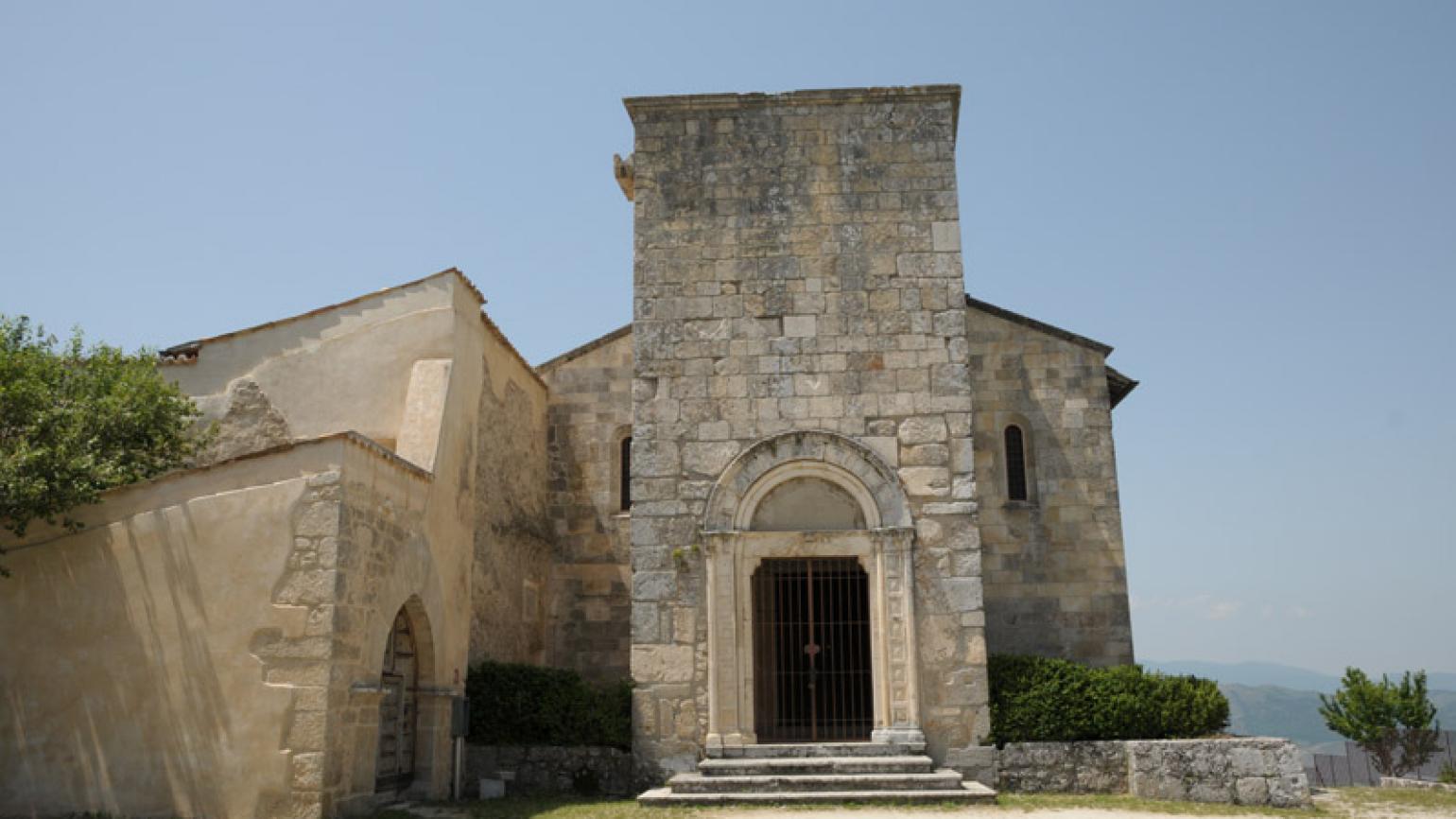 The Church of San Pietro in Albe, in Massa d'Albe (Aq), inside the archeological area of Alba Fucens, was built in the 12th century by the Benedictines on the perimeter of an Italic temple dedicated to Apollo (3rd century BC). The remains of the temple are still visible today in the crypt area under the apse.  
The church underwent important changes and adaptations throughout the centuries. Parts destroyed by the earthquake of 1915 were reconstructed in the renovation of 1957, which restored the beautiful Romanesque forms of the Benedictine construction. The central compositional feature of the church is the splendid liturgical furniture found within, which, although extensively damaged , can bring back the feeling of solemnity characteristic of medieval liturgy. The church preserves a beautiful ambo of Cosmatesque style from the 13th century, a precious candlestick for the Easter candle, and finally at the end of the nave, a wonderful iconostasis also of Cosmatesque origin, created by the Roman maestro Giovanni di Guido with help from Andrea. The four small, twisted columns, once stolen, have been restored as part of a recent project. San Pietro in Albe is a magnificent church in its simplicity. The natural setting, the purity of the lines, the chromatic effects of vibrant brightness, and the fine stone carvings inside all converge to strike the visitor's soul. 
(Translation by Paula Qefaliaj with Pallavi Kurakula)
Location
Massa d'Albe (AQ)