Alba Fucens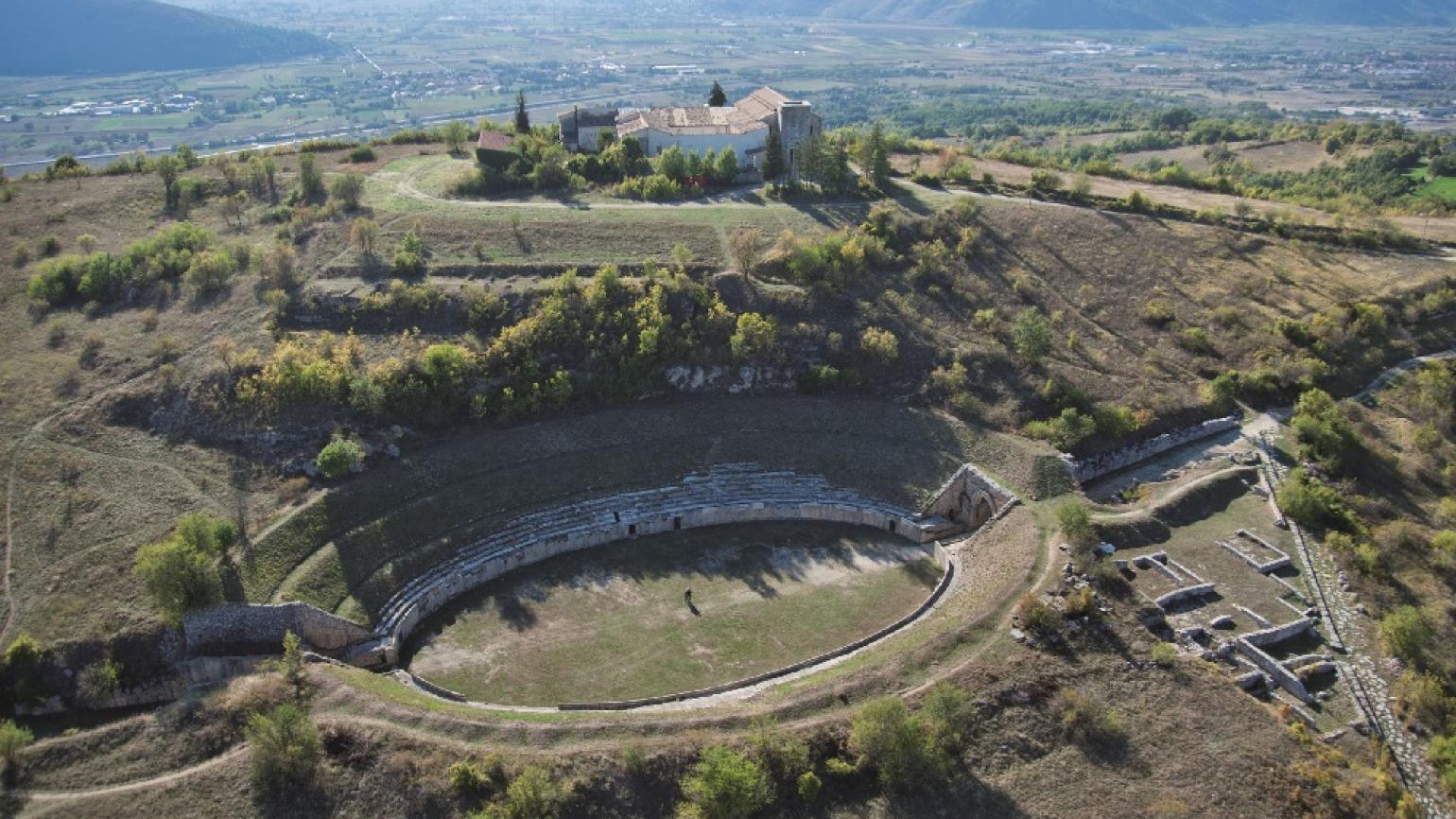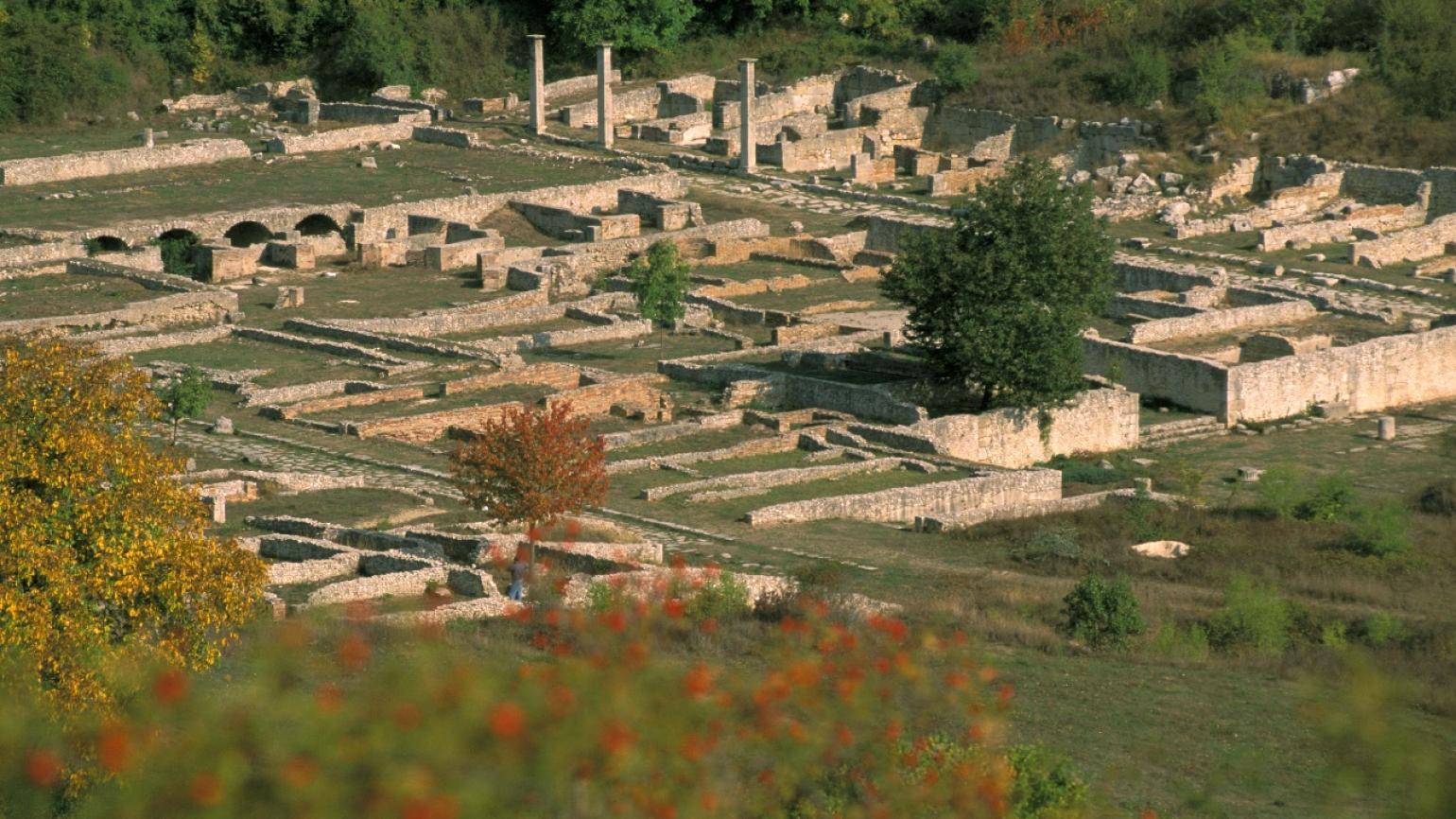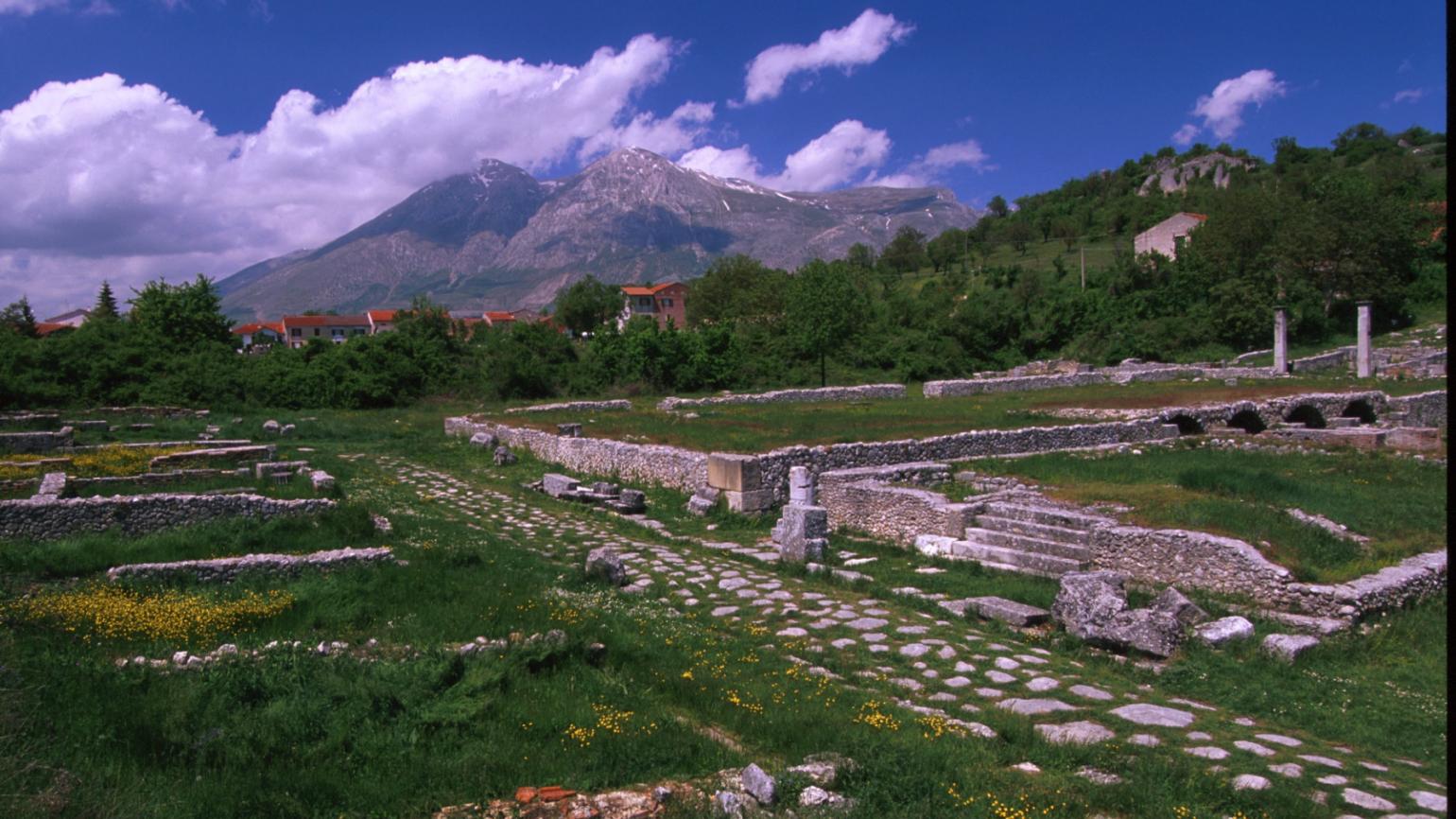 In the territory of Massa d'Albe (AQ), at about 1000 meters above sea level, framed by the majestic Monte Velino, the ruins of Alba Fucens, Abruzzo's most ancient Roman colony (303 BC), rise proudly.  
Alba Fucens  was founded in the Equi territory, north of Lake Fucino, in an evocative environment and landscape. From the inhabited area the sun could be admired rising on Lake Fucino, before it dried up in 1876 (hence the name Alba Fucens). 
The colony was embellished with numerous buildings such as the forum, the amphitheater, the basilica, the macellum, the hot springs, the aqueduct, the temples and Hercule's sanctuary, a vast area surrounded by a portico, probably used as a sheep market as well. The grand statue of Hercules at a banquet, found inside and credited to Greek artists, is conserved in the Museo Archeologico di Chieti (the Archaeological Museum of Chieti) along with other artifacts. 
On a hill overlooking these solemn ruins there rises the Church of San Pietro, found on the remains of an ancient Temple of Apollo. The Temple had a strong bond with the environment, since it was entirely dedicated to the rising Sun. In 1915 the church was seriously damaged by a terrible earthquake. It has since been rebuilt, although it preserves some original elements including certain columns, the ambo, the portal of 1130 containing "spiral" symbols and the anthropomorphic statues of the archivolt. 
Another spectacular place in Alba Fucens is the Amphitheater which, thanks to its exceptional acoustics, today is the magical and solemn location for fantastic concerts. 
(Translation by Paula Qefaliaj with Pallavi Kurakula
Location
Massa d'Albe (Aq)