Scala Santa of Campli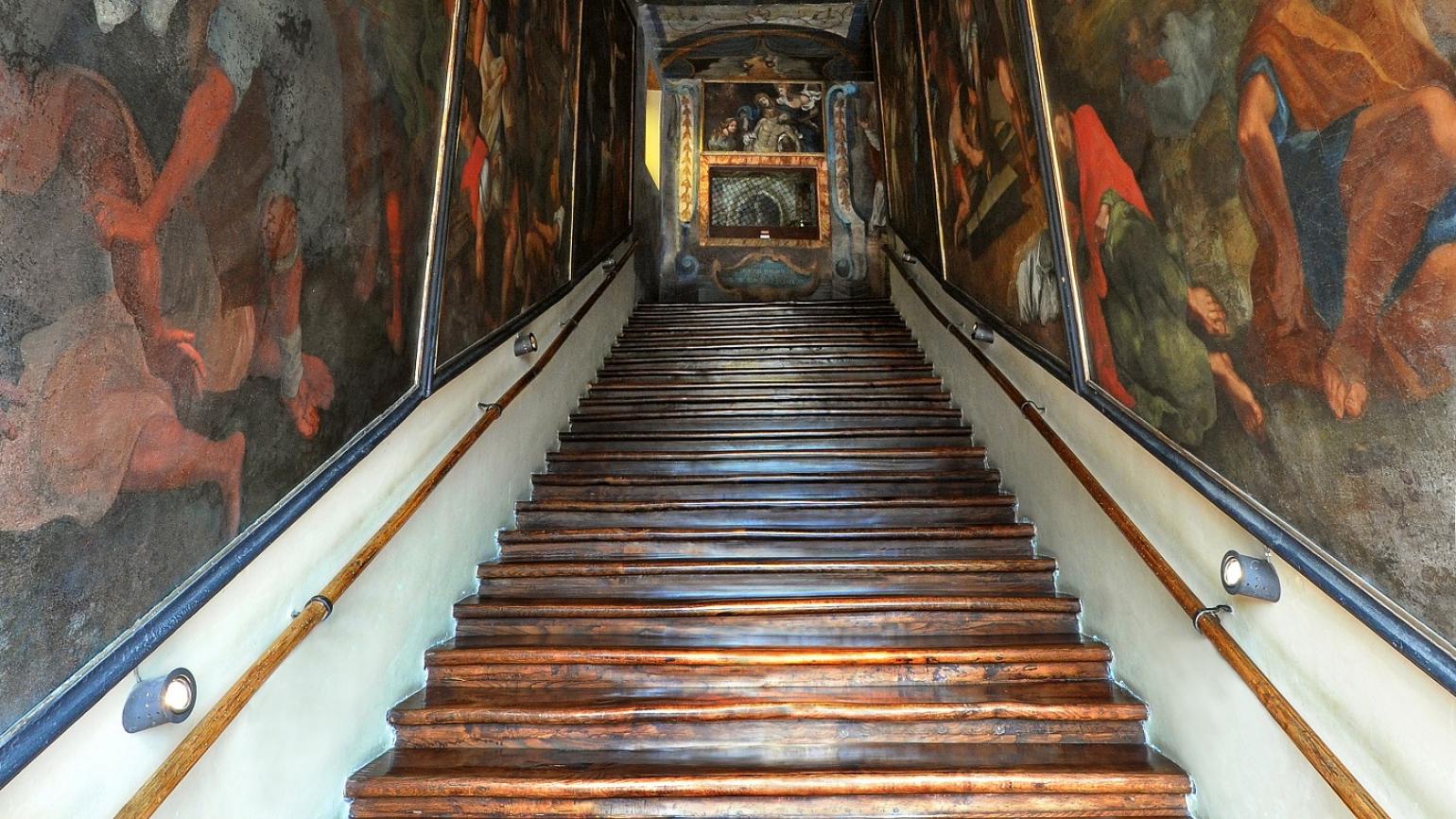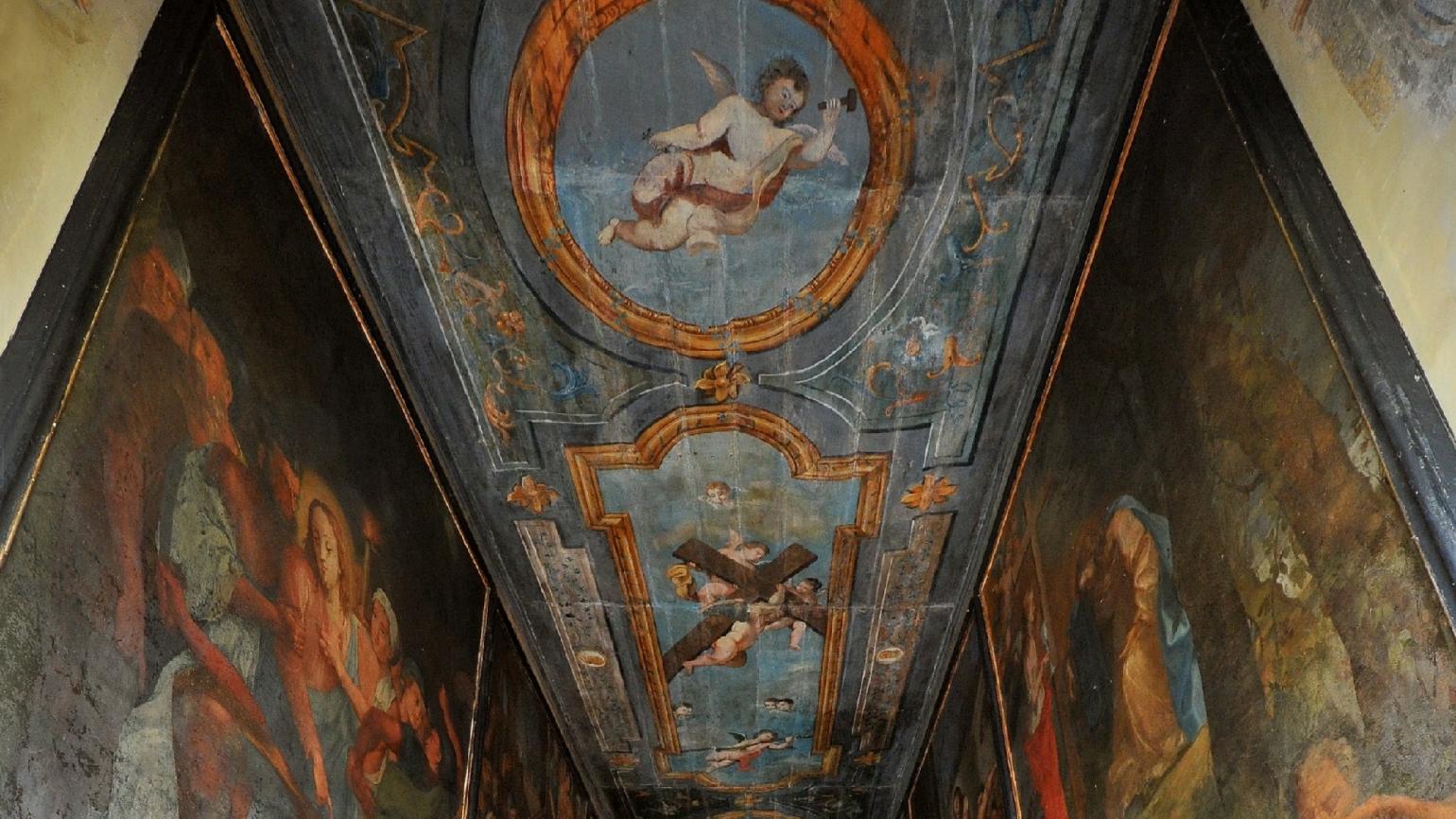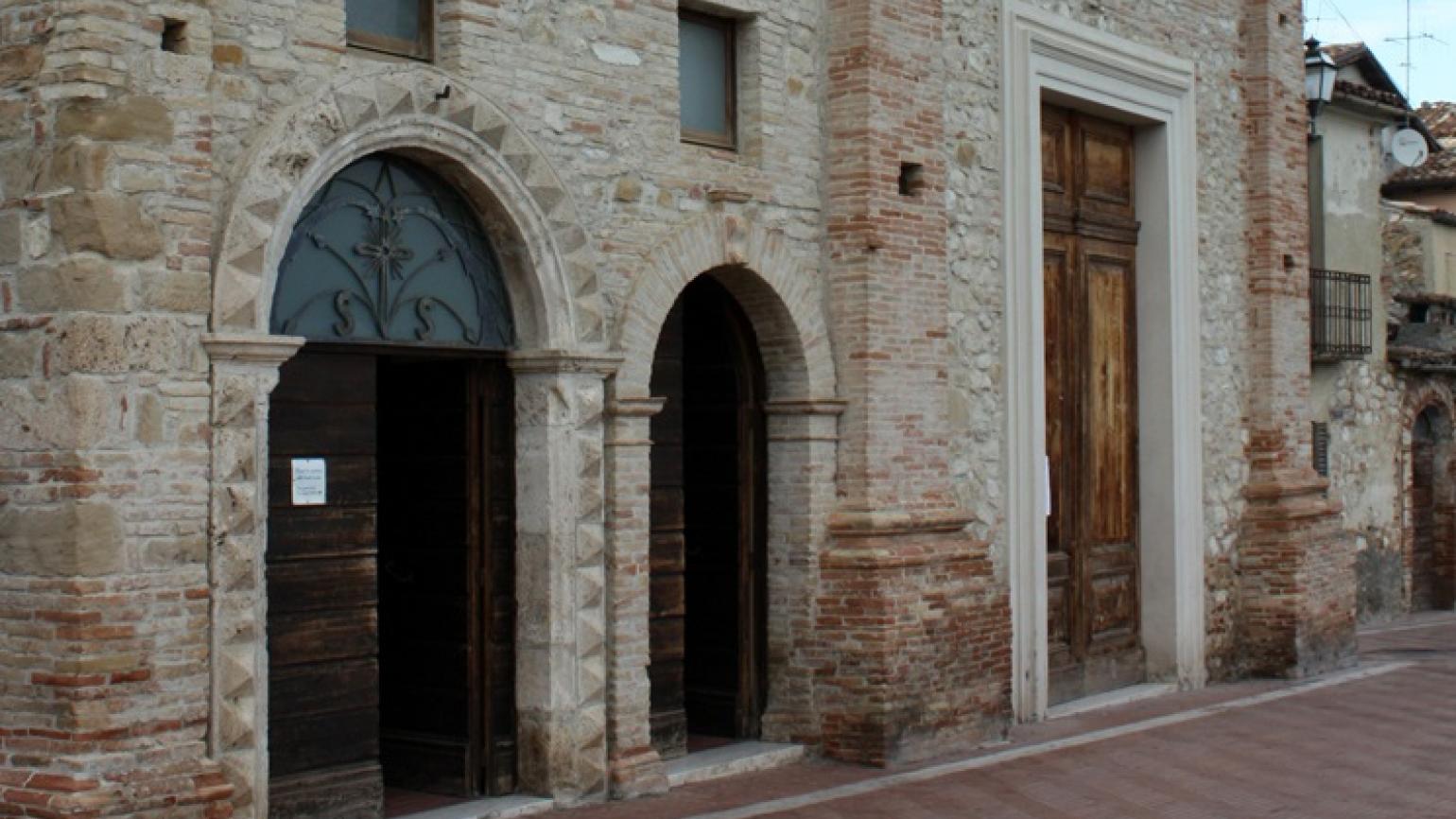 In Campli, one of the most beautiful "cities of art" in Abruzzo located in the providence of Teramo, there is a very unusual construction: the Scala Santa, which in 1772 was granted the same indulgences as the famous Scala Santa of Rome by Pope Clemente XIV.  
A beautiful sixteenth-century portal with diamond-shaped arches leads inside from the convent of Sant'Onofrio. From here, the penitent begins the ascent on their knees of a staircase of twenty-eight polished, very smooth wooden steps. The steps are surrounded by frescoes with motifs related to the Passion of Christ. On top of the stairs lies the Chapel of Sancta Sanctorum, the heart of the building. A painting depicting Christ Pantocrator, the statues of the Dead Christ and of the Addolorata can be glimpsed within the Chapel through an iron gate. In artistic reliquaries crafted by the Neapolitan school, some fragments of the Cross of Christ and other relics are kept here. 
On the landing next to the Sancta Sanctorum are the effigies of Pope Clemente XIV and of Saint Elena.  
After completing this path there is another stairway used to descend, decorated with medallions depicting joyful scenes of Christ's Resurrection.  
The artistic and cultural character and the atmosphere of engaging spirituality, which the visitor experiences regardless of religious belief, make the Scala Santa of Campli a mystical and rare place of unexpected beauty.   
(Translation by Paula Qefaliaj and Matthew Prisco)