Francavilla al Mare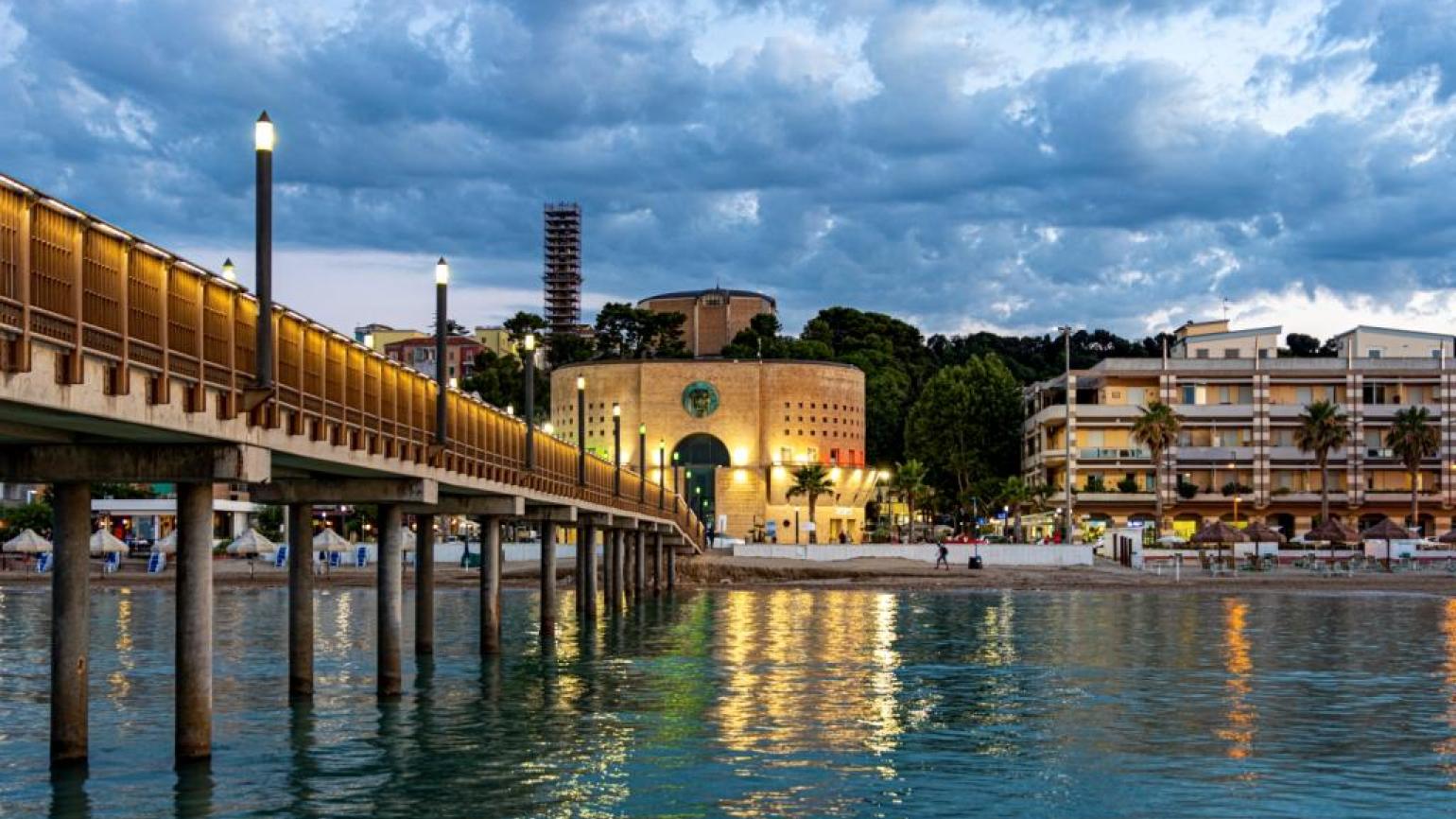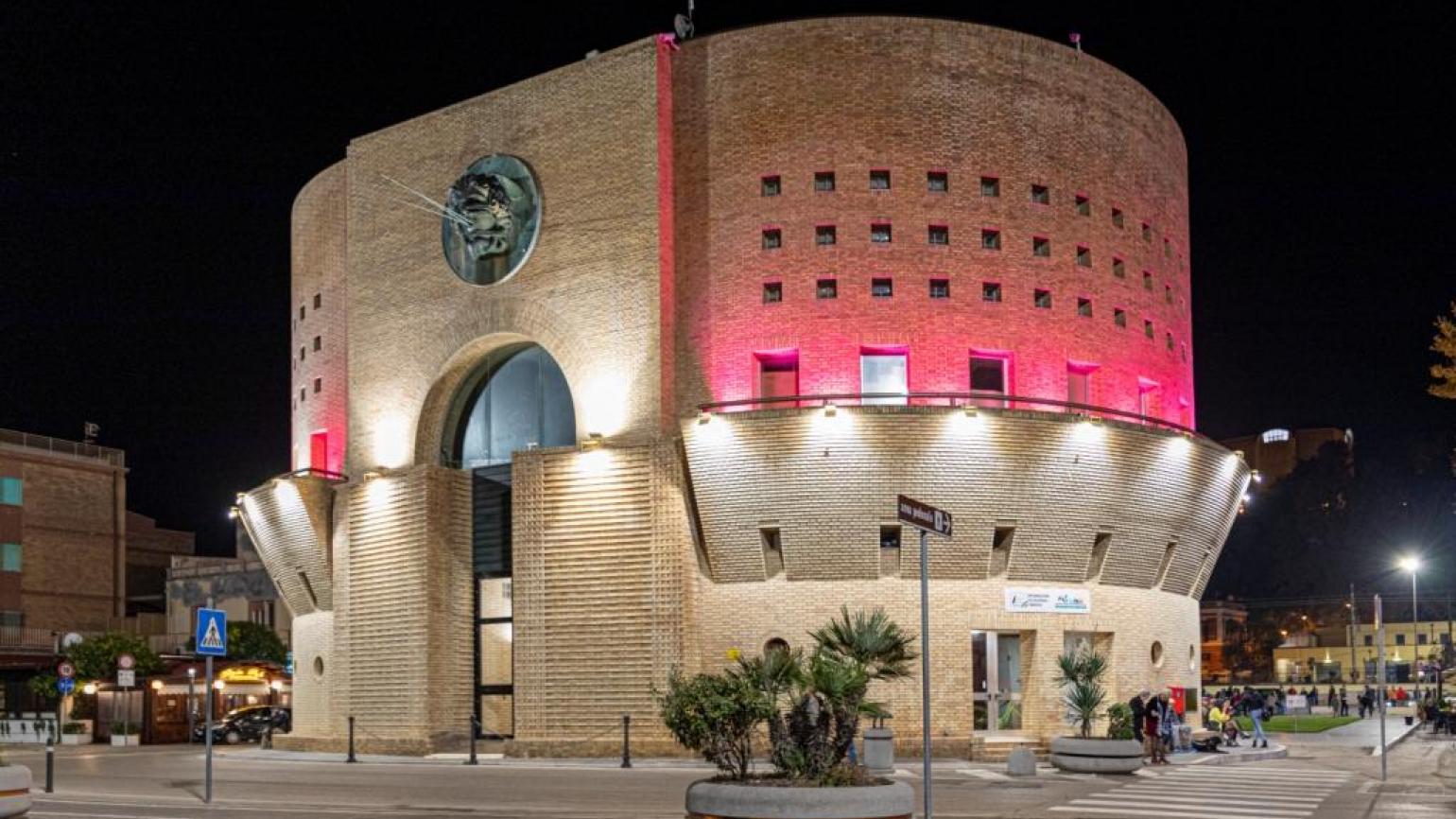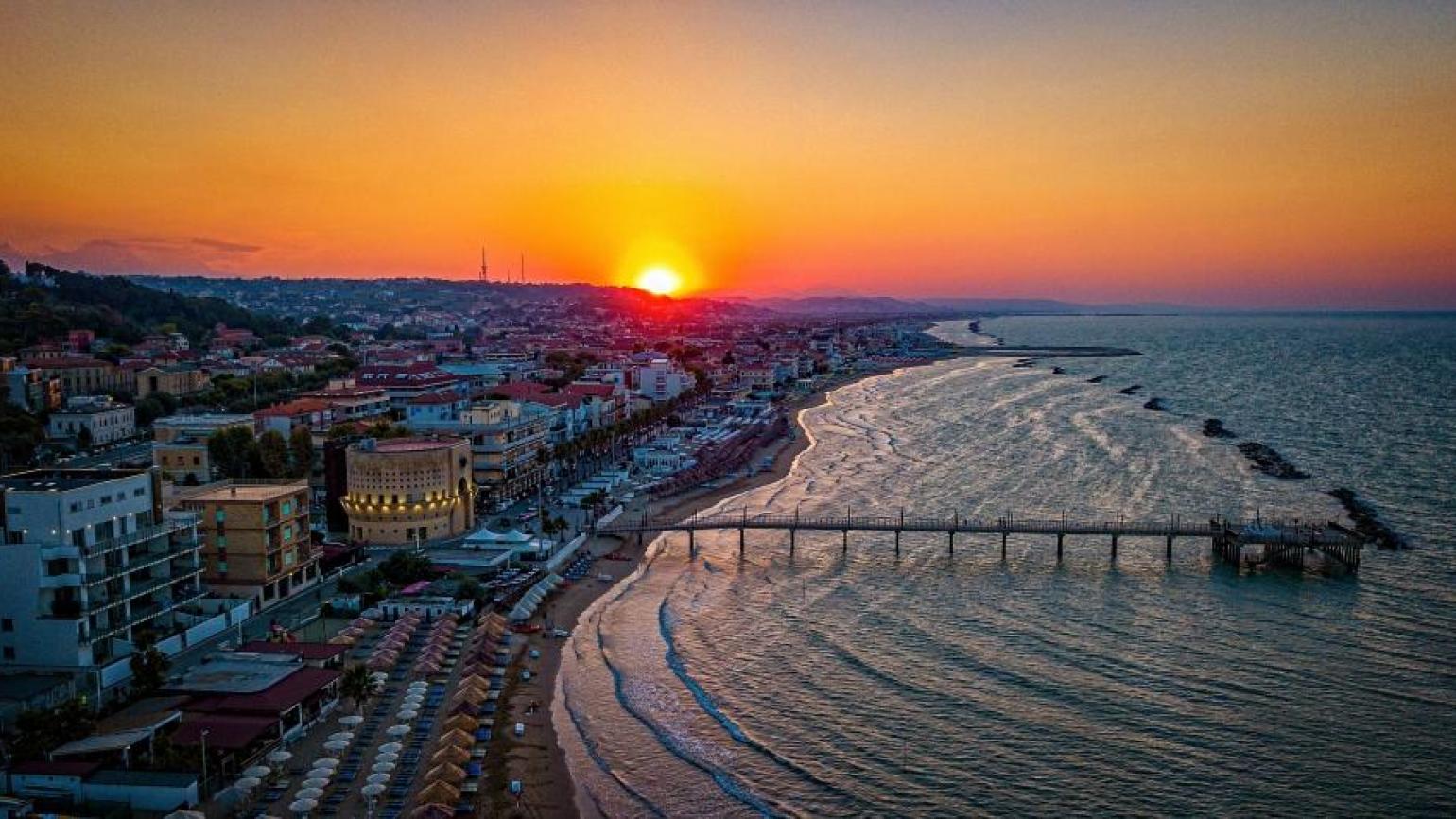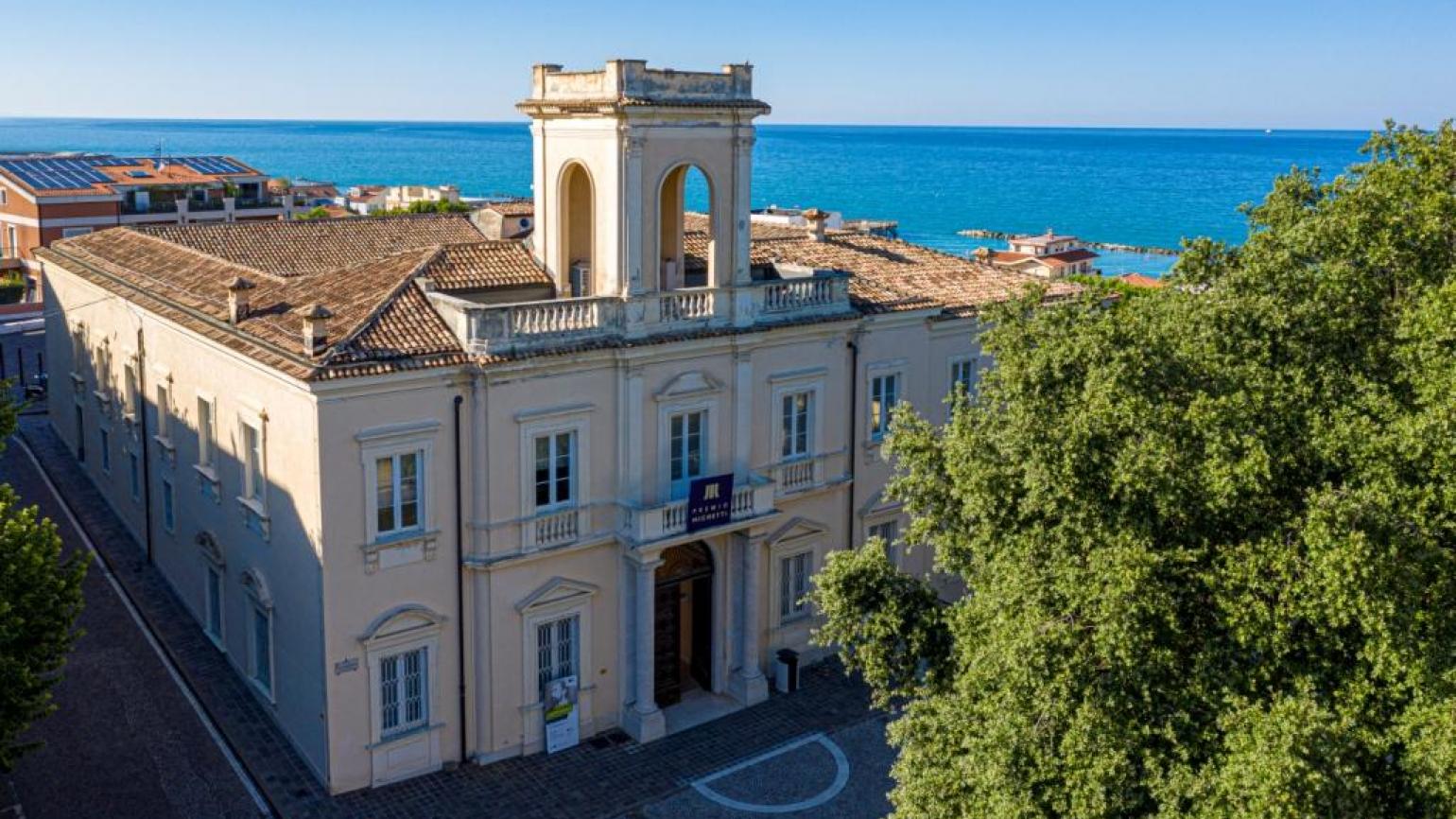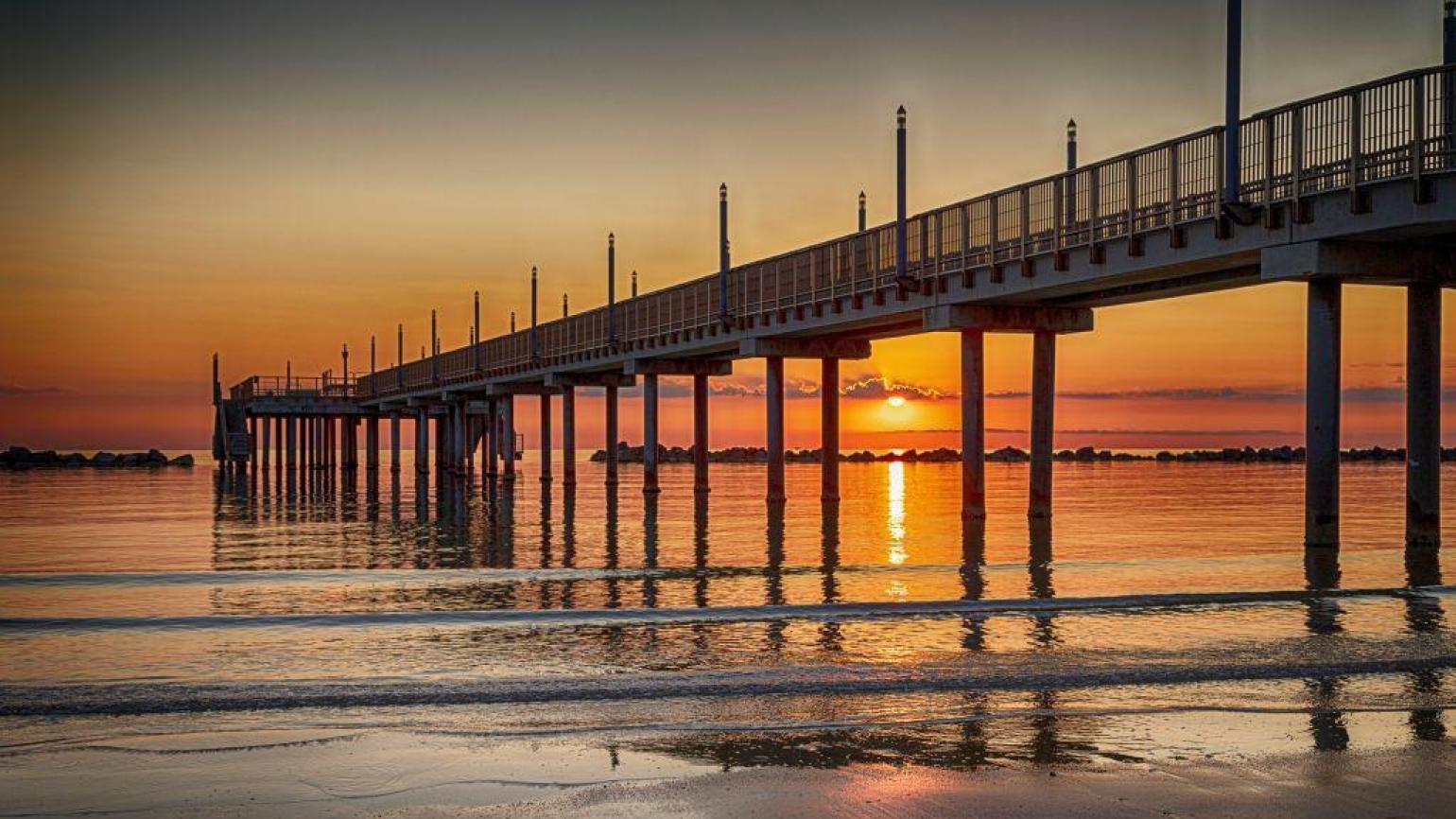 "Far off, against the clear sky, the silhouette of Francavilla stands out from the green, clean, agile. Further still, shades of soft mists of violet..." 
In D'Annunzio's verses, the striking description of Francavilla reminds one of its history. During the Poet's lifetime, Francavilla had a coastline of low and sandy beaches, with thick reeds and typical Mediterranean vegetation. Over time, these gave way to a promenade with modern beach establishments, roundabouts overlooking the sea, and a small port. 
The historic center was almost completely destroyed during World War II due to its proximity to the Gustav Line. Above the historic center is a belvedere, located on a hill topped by the bell tower of the Parish Church of San Franco, patron saint of the city. It houses works by Pietro and Andrea Cascella. 
Today only an old watchtower remains of the old town, the Torre Ciarrapico, as a testimony to the city's origins. 
The history of Francavilla is linked to the painter Francesco Paolo Michetti, to whom the MuMi Museum is dedicated. It also hosts the "Michetti Awards", an artistic recognition established in 1947 which is among the oldest in Italy. 
A distinctly touristy and culturally lively town, Francavilla is famous for the "Michetti Cenacle" which, at the end of the 1800s, represented a unique intellectual experience: a poet, a painter, a musician and a sculptor joined together in an "undeniable intimate communion". They lived united in the ancient Franciscan convent of Santa Maria del Gesù, exchanging ideas, experiences and techniques of their "professions". This is the fascinating story of an extraordinary partnership which brought together four great Abruzzo artists for about a decade. The names of these four were Gabriele D'Annunzio, Francesco Paolo Michetti, Francesco Paolo Tosti and Costantino Barbella. The re-enactment of the Michetti Last Supper is a major event of the summer in Francavilla, featuring international guests who revive the splendor of the Belle Époque. 
The emblem of Francavilla al Mare's tourist-cultural vocation is surely Palazzo Sirena. Inaugurated in 1888, the first Art Nouveau-style building of the Sirena was razed to the ground by German mines in 1943. Palazzo Sirena was rebuilt during the post-war period, and the part overlooking the sea was expanded at the end of the last century with the construction of a shell-shaped Auditorium that seats six-hundred. The side facing the sea is very particular: in the semicircular wall of exposed brick, which reminds most of a sandcastle, the Porta del Mare opens up, topped by an original iron sculpture by the Polish sculptor Mitoraj, representing the mythical source of the winds. In the back of Palazzo Sirena, a wide pier extends out to sea, leading the visitor on an ideal tour. 
(Translation by Matthew Prisco with Paula Qefaliaj)
Location
Francavilla al Mare
Services
Electricity, water