Huts and Pastures in Pietra a Secco - Tholos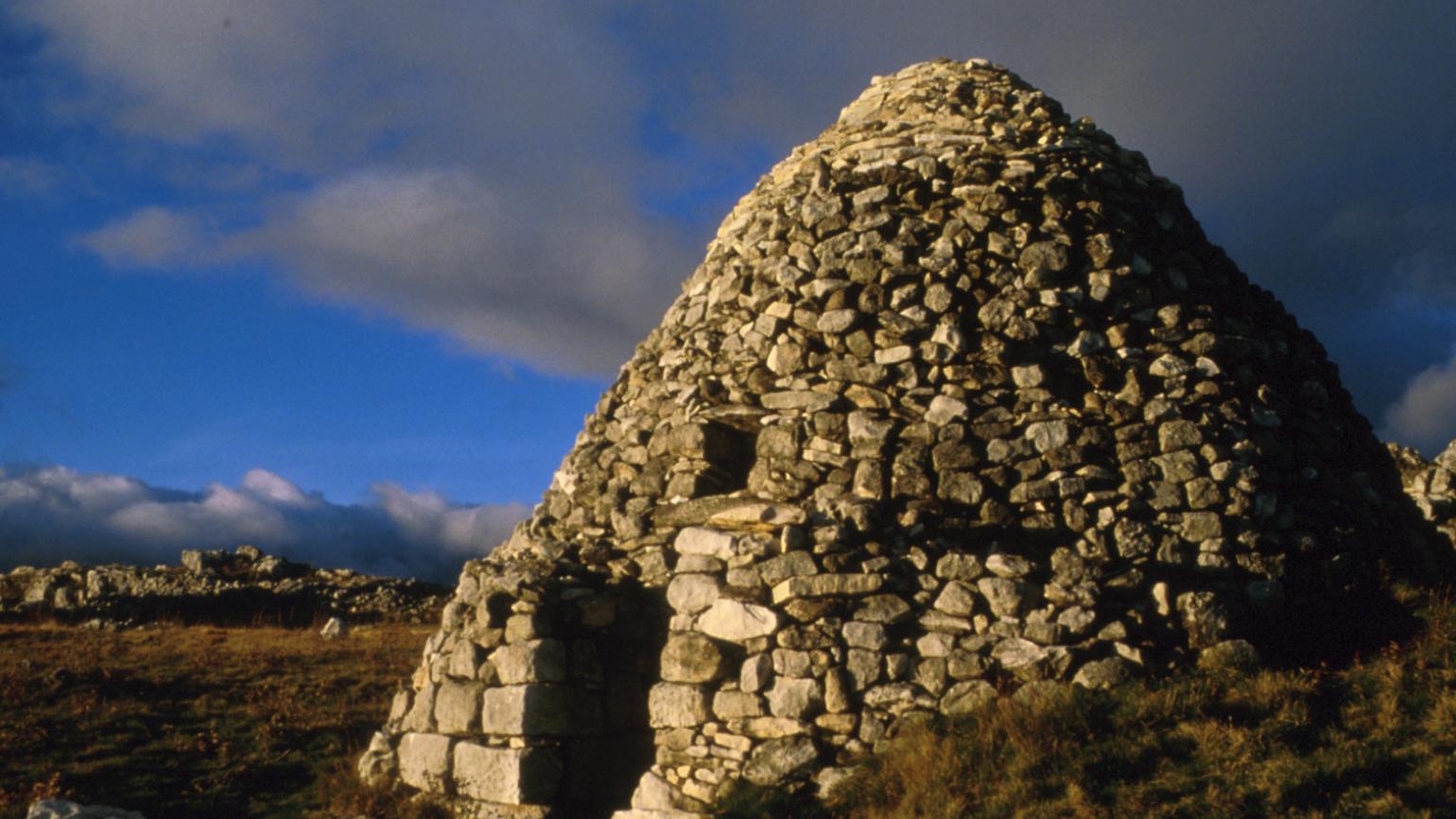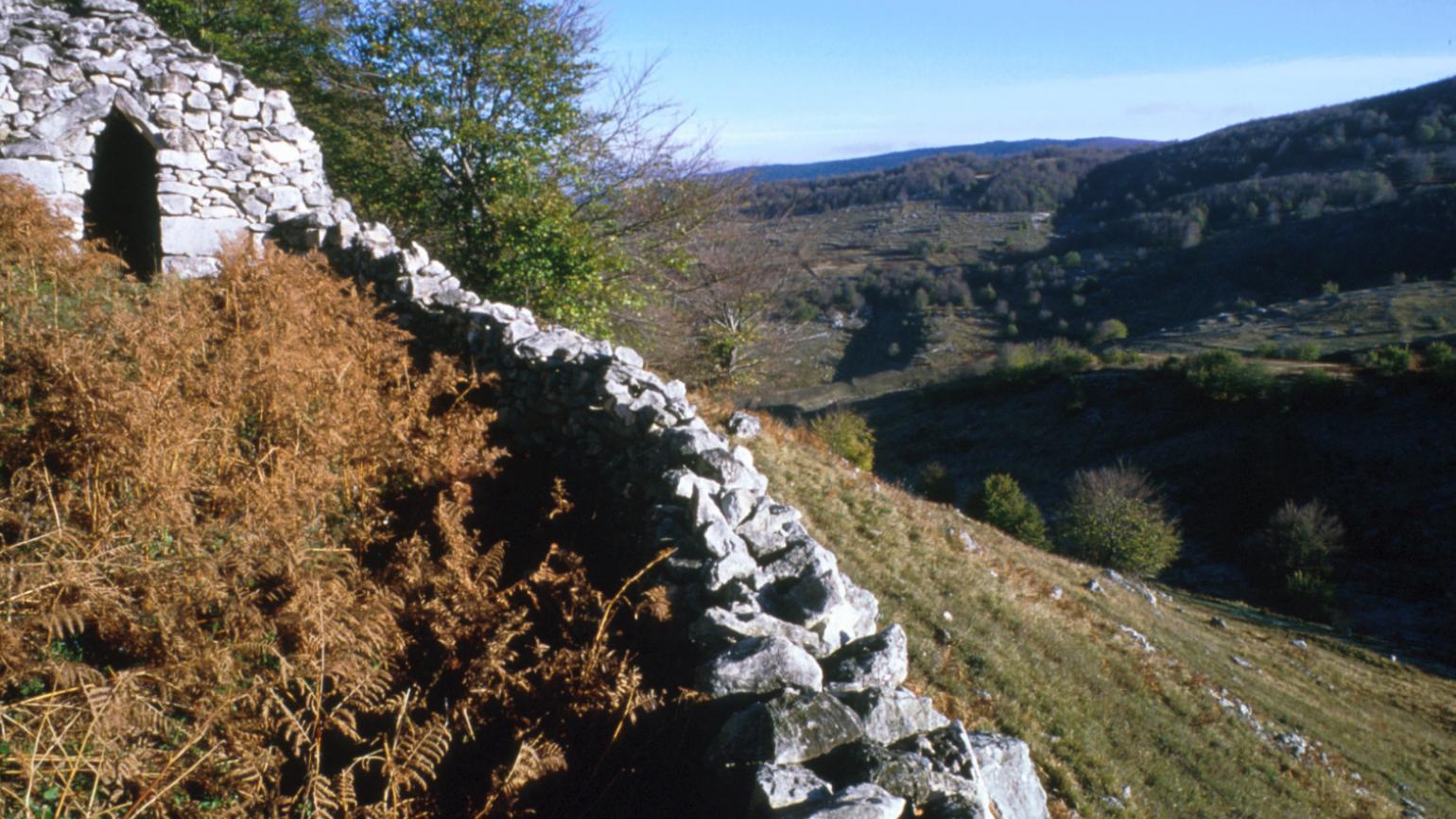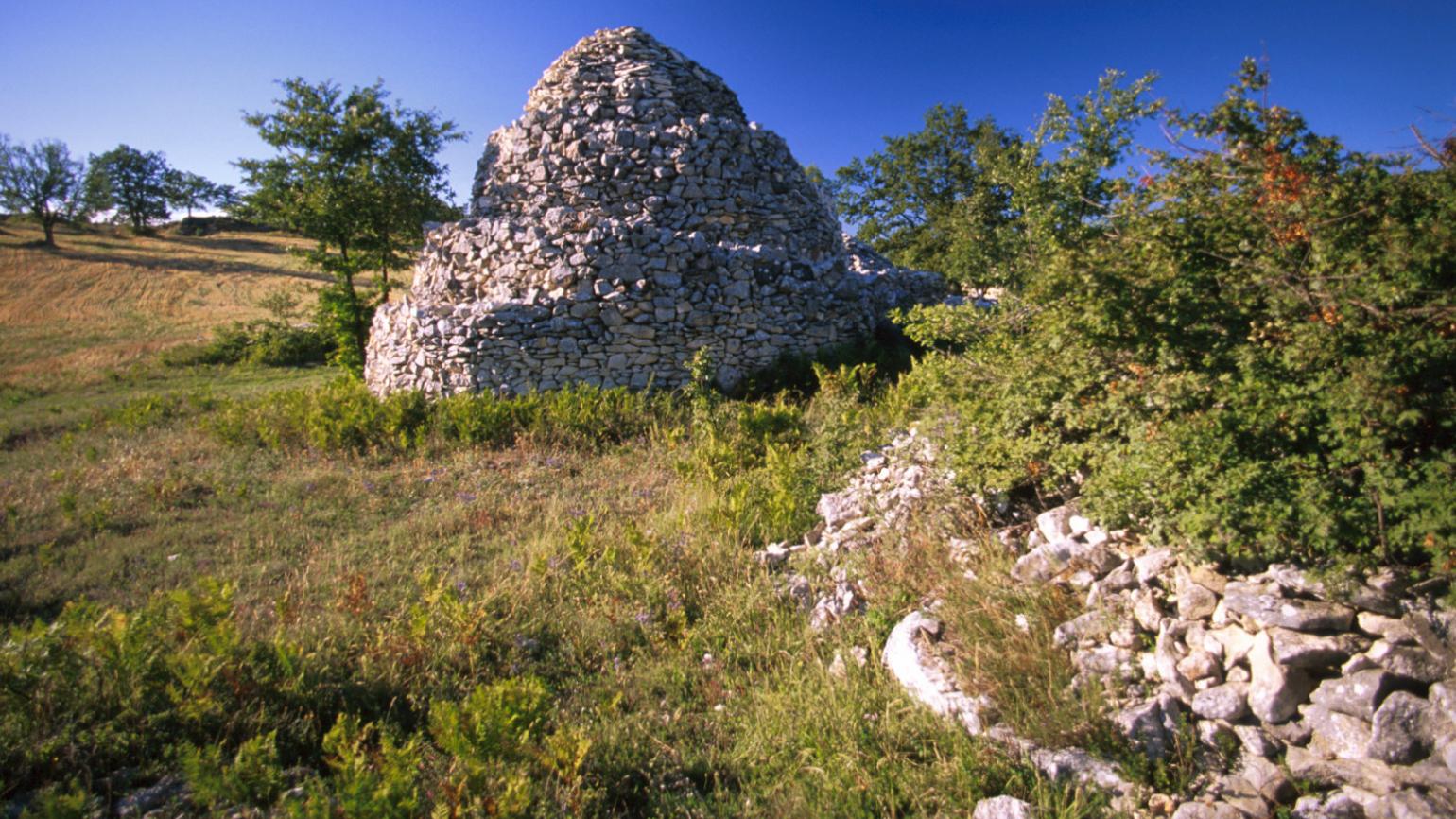 The extraordinary world of spontaneous architecture, composed of the huts and pastoral, dry-stone architectural complexes of Abruzzo, is unknown to most, yet it is linked to the life of man in the mountains and to the history of pastoralism. 
From the "maceri", piles of boulders generated by the millenary, meticulous and almost obsessive clearing of the fields by local communities, dry stone walls were built by industrious farmers and nomadic shepherds to enclose tiny properties and ancient structures called "tholos," clearly inspired by the well-known Apulian constructions.  
The stones were also used to enclose and protect precious spring waters with almost religious devotion. As such, although initially it was an obstacle, the stone became a companion, an instrument, a shelter, an expression of civilization.  
The mid-Abruzzo mountains are scattered with these structures. The largest number of the stone huts are concentrated on the Maiella, with greater density in the municipalities of Abbateggio (Valle Giumentina, with one of the largest tholos in the whole Maiella range), Roccamorice (Valle Onofrio, Fosso Capanna and Colle della Civita), and Lettomanoppello. 
Buildings of this type can also be found in Decontra a Caramanico, Valletta - Passolanciano between Pretoro and Pennapiedimonte, Colle Malvarano and Passo S. Leonardo in Pacentro, Monte Manicola and Colle del Vescovo in Aquila, Montagna dei Fiori between Civitella del Tronto and Valle Castellana. 
(Translation by Matthew Prisco with Paula Qefaliaj)
Entrance
Dirt track, path