Basilica of Santa Maria di Collemaggio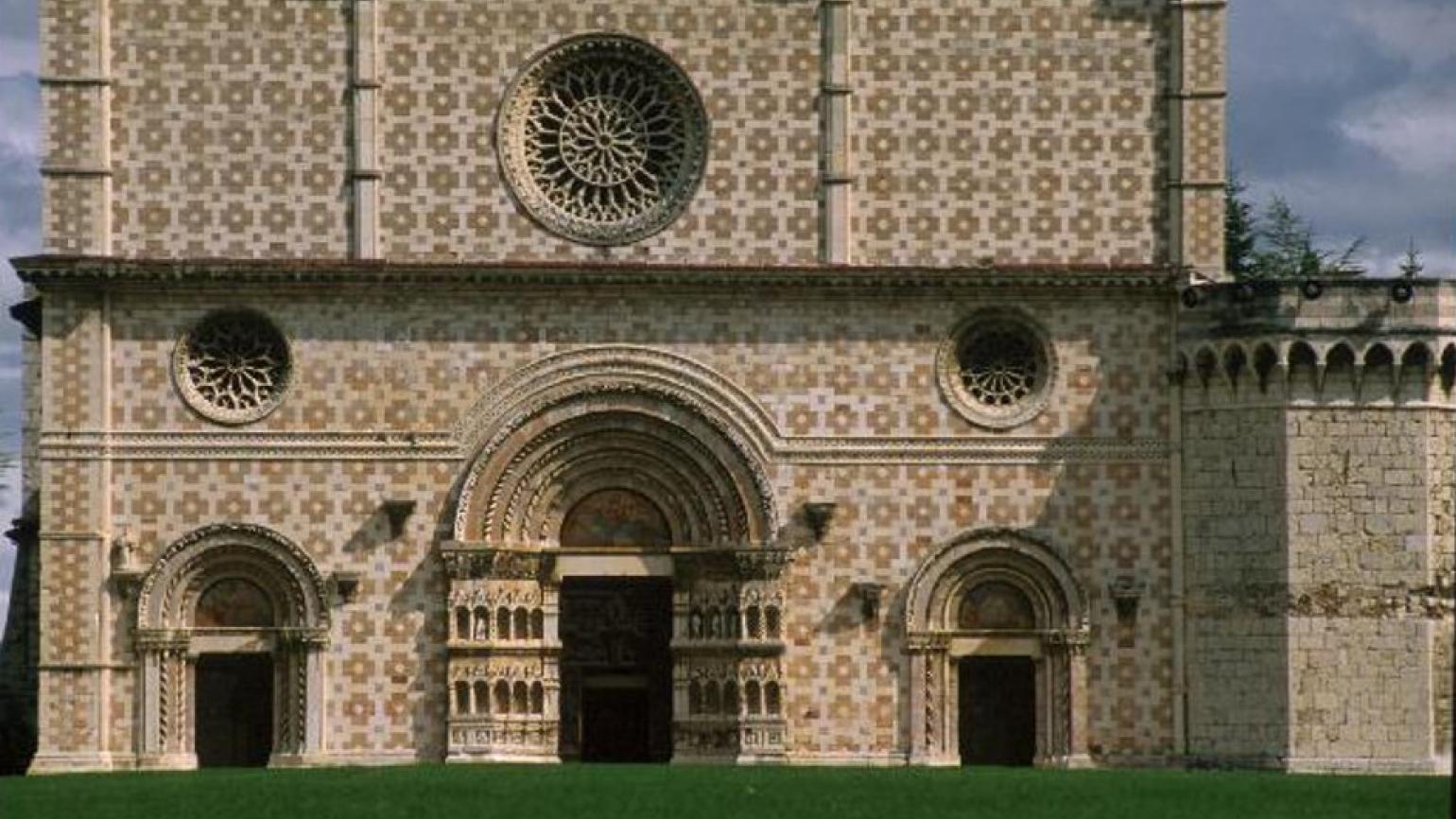 On a hilly area in the city of L'Aquila, surrounded by a green lawn, rises the luminous Basilica di Collemaggio, a symbol of the city.  
According to tradition, it was built by the hermit Pietro Angelerio da Morrone, who was crowned Pope there on August 29, 1294 with the name Celestino V. Legend has it that in 1275, during a break on his way to Council of Lyons in France, the sainted monk received a request from Virgin Mary to erect a church right where he was standing (at the time known as "Collemadio") in her honor.  
The Basilica is enchanting, with its exterior of local white and pink stones, the refined rosettes, the precious portals of the facade, the Porta Santa (Holy Door), the visible overlay on the in-line trusses, the polychrome flooring dotted with tombstones, the series of gothic windows. The right side of the church provides access to the cloister and a monumental fountain.
The antique refectory, beautifully frescoed, is now a Sala Celestiniana. However, Santa Maria di Collemaggio is much more than a church: it is a book of stones holding many stories, such as the story of Celestino V (whose remains are in the church), that of Jubilee and the Holy Door, that of the trial of the Templars in 1310, and many other stories related to sacred geometry and astronomy, which make it a destination between Sky and Earth.
(Translation by Paula Qefaliaj with Pallavi Kurakula)
Accessibility
Paved road, reachable by large vehicles
Services
Electric energy, water